Pay Per Click Advertising
Google Ads(formely Adwords) and Pay Per Click (PPC) Advertising are two reliable and efficient ways for businesses to rapidly gather targeted, measurable website traffic.
Contact us for a FREE Website Audit & Review
PPC pREMIUM
FROM
$1000
Billed Monthly
CUSTOM
Custom Campaign Management
Contact us today to for a free no obligation discussion about your Adwords and PPC requirements.
Google Adwords and PPC can provide traffic during this interval, and is also capable of supplying an ongoing stream of profitable website visits — even after an SEO campaign has achieved its major goals.
PPC also helps in the critical time frame where considerable results are yet to come in from SEO campaign launched recently by the company.
Even when an existing SEO programme has delivered results, PPC still helps to direct a good a volume of traffic to your site.
Pay Per Click Advertising is recognised as one of the most efficient ways for businesses to quickly receive targeted, measurable website traffic.
Why use us for your AdWords needs?
Website Assist a is well aware of how to best leverage the power of pay-per-click campaigns to your benefit. It is a proven method of advertising your brand over the online space and has created many success stories in the past. However the way this method is utilized to achieve maximum benefits depends on clever strategising and shrewd utilization of resources to garner highest traffic flow to your site. We enable well planned campaign management that is so critical for the success of this approach. Website Assist's Campaigns are well targeted, reasonably priced, and relevant to your growth needs. Our team ensures total transparency on any purchases and also helps you to monitor our strategic bids.
Location Based Ads for Local Business
Website Assist helps drive location based AdWords, so that customers from nearby locality or region are the ones most likely to deal with you. If a customer from the Gold Coast wants to look up a Doctor on the Net, he or she will prefer a doctor from the Gold Coast rather than from Brisbane or from Sydney. That is the power of location based targeting and this is precisely what we do for emerging businesses.
Website Assist employs different methods such as Google Maps and location customisation (with address and phone number) so that the visitors that come to your site are more often the ones that get easily converted.
WHAT OUR CUSTOMERS ARE SAYING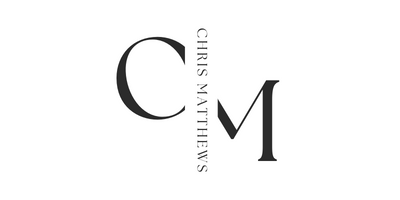 The team took baby steps with us to begin with, building a website from the ground up to suit our specific needs. Without doubt, we would recommend the Website Assist team for all your online requirements

The service your team provided was excellent and you did not just design our website but you also provided us with extra service with search engine optimisation. 
Principal of Belle Maison Realty

Traffic to our site has increased and has opened up a whole new market for our products and we would certainly recommend Website Assist for their website design & marketing services.
Get a Free Site Audit & Review

Website Assist were tasked with our SEO and after providing a full report of where our website sat, John was able to identify some key areas we were being missed on searches in the web. Traffic to our site has increased and has opened up a whole new market for our products and we would therefore recommend Website Assist for their Web Design and Digital Marketing services.