Website Assist has provided IT Services, Web Design & Development  for all types business since 1993 and added Internet Marketing to our services in 2008.

Website Assist specialise in creating & marketing websites to businesses of all sizes.
Project Manager/Digital Marketing
John has been working in IT since 1993 as a hardware technician, network administrator, software developer, web designer, SEO, social marketing and IT Management for a variety of companies big and small. In 1993 as part of their 3rd year University project John and 2 university friends programmed the very first website for the Queensland Branch of the Australian Computer Society as part of their 3rd year University project.
Project Management/Social Media Marketing
With a Degree in Business and a Masters of Information Management Kim ensures all work is completed to schedule and to budget. Kim's other passion is Facebook and helping your business realise the value of social media channels to build relationships to grow your business.
Why Choose Website Assist
Ingage Media covers the core competencies in all aspects of digital marketing. This helps clients to avail of different methods and approaches to increase online visibility under a single roof. This makes Ingage Media an ideal partner to handle all your online marketing needs.
We do not sell our services on false promises of quick delivery. SEO/SMO and SMM are laborious activities that require constant and planned execution of methods and approaches, in order to demonstrate results. When showcasing our packages, we make sure that there is complete transparency between Ingage and its clientele about we can do.
Our team of professionals keep themselves abreast of all the latest updates in the world of web marketing. They are quick adopters of these new updates and employ the same to give you relevant and up-to-date results. The result – our solutions give you the competitive edge you need to stay ahead in your game. We are very clear about what is within our scope and what is out of our scope of our expertise. This helps clients in setting a realistic expectation about our servicing and timings.
The project managers assigned to you will not commence work till they have had a clear understanding of your products and services background and the kind of audience you are trying to target. This will help them devise bespoke digital marketing plans that will help your company connect with the target audience in the desired manner and thus have greater chances of successful execution of the online marketing plans for your company.
We engage with our clients to provide them the best possible RoI, and thus add considerably to their business revenues. If you are interested to know more on how we can help you secure more site traffic and better chances of sales conversion, you can contact us and we will get back to you with more details on how Ingage Media can provide your business the online thrust it needs to stay ahead of the competition.
WHAT OUR CUSTOMERS ARE SAYING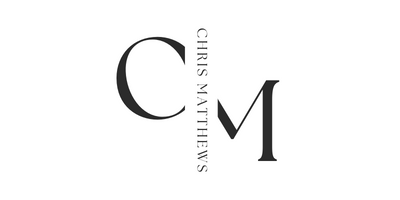 The team took baby steps with us to begin with, building a website from the ground up to suit our specific needs. Without doubt, we would recommend the Website Assist team for all your online requirements

The service your team provided was excellent and you did not just design our website but you also provided us with extra service with search engine optimisation. 
Principal of Belle Maison Realty

Traffic to our site has increased and has opened up a whole new market for our products and we would certainly recommend Website Assist for their website design & marketing services.